General Dentistry in Fairfax, VA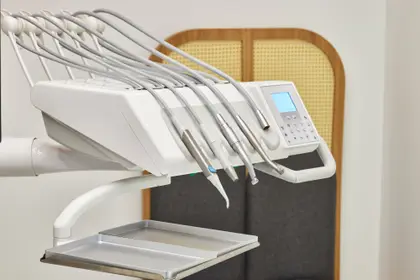 Are you looking for a general dentist near you? At Progressive Dental Center, the dental office of Dr. Alka Mahajan, our knowledgeable and friendly dentist in Fairfax, VA can help you maintain a healthy smile. Our committed staff is here to provide the care you and your family need.
We happily accept patients of all ages, so we encourage you to bring your loved ones in for to see our general dentist. When you let us serve you, there is a dentist near you who specializes in a wide range of treatments and procedures.
The health and safety of your teeth are just as important to us as they are to you. Dr. Mahajan wants to ensure that every one of our patients leaves with a happier and healthier smile.
So, don't delay in calling Progressive Dental Center to schedule appointments for your family. Our friendly and caring staff will be happy to arrange a time for you and your family to meet Dr. Mahajan. We look forward to being a part of your family and providing you with dental excellence.
What Is General Dentistry?
General dentistry provides you with the care you need to maintain beautiful, healthy teeth. When you come in for your appointment, you can look forward to the following services available to you:
Oral health care
Root canals
Gum care
Veneers
Crowns
Bridges
Fillings
We also diagnose and treat dental issues and concerns to ensure that you leave with optimal oral health and hygiene. You can also look forward to being provided with preventive education that will help you practice better dental care at home.
Who Needs General Dentistry?
Since general dentistry is part of your bi-annual dental checkups, we recommend that our patients come in at least twice a year. However, we also provide care for anything else outside of your regular exams and cleanings.
As such, if you have any dental concerns that arise between your scheduled appointments, we encourage you to call us so that we can get you in for the attention you need.
If you're ready to meet Dr. Mahajan for her General Dentistry services, contact Progressive Dental Care today at (571) 282-4226.
We look forward to serving you and hope to see you soon!